Youth football leagues across Oxfordshire have signed up to a new initiative to create smokefree sidelines at youth football matches to create a more healthy playing environment for children to enjoy matches. Oxfordshire Youth Football League, Oxfordshire Girls Football League , Witney & District Youth Football League and the Bobi League have teamed up with Oxfordshire FA , Berks and Bucks FA , Active Oxfordshire and Oxfordshire County Council to support Oxfordshire Smokefree Sidelines.
A survey of local youth football clubs found that 86% thought smoking on sidelines was not acceptable and 85% felt it negatively impacted on their enjoyment of the game.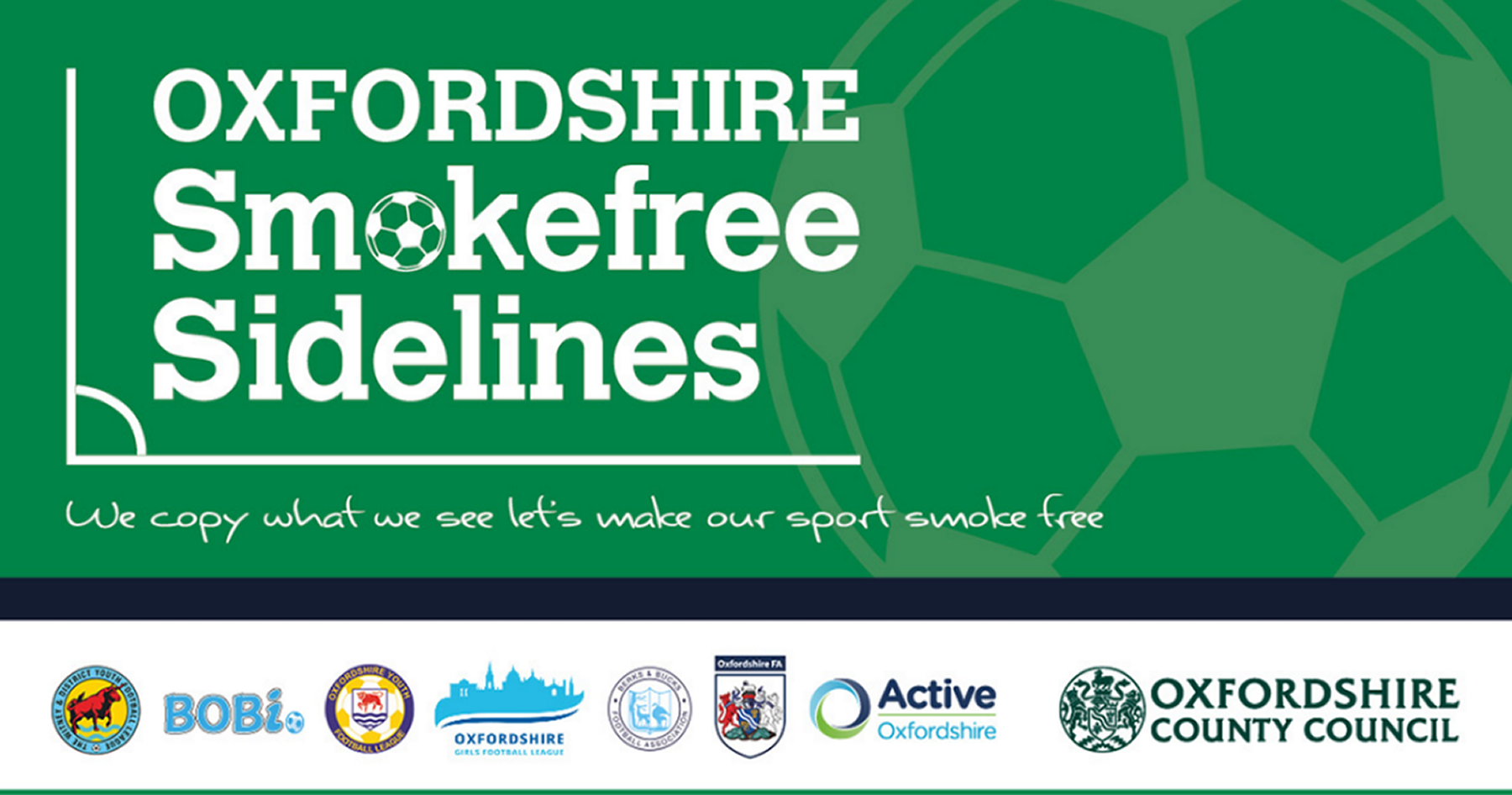 Oxfordshire Smokefree Sidelines is designed to introduce a culture of smokefree sidelines at matches to reduce harm for those exposed to smoking. Smoking remains the biggest cause of preventable deaths in Oxfordshire, often starts as a childhood addiction and evidence shows that most adult smokers started smoking at a young age.
This new collaboration will promote smokefree sidelines to provide healthy, safe places that give everyone a chance to perform at their best in their chosen sport or activity. Clubs taking part will also be able to educate club members, including children and young people, about the dangers of smoking and the short and long-term health consequences of smoking.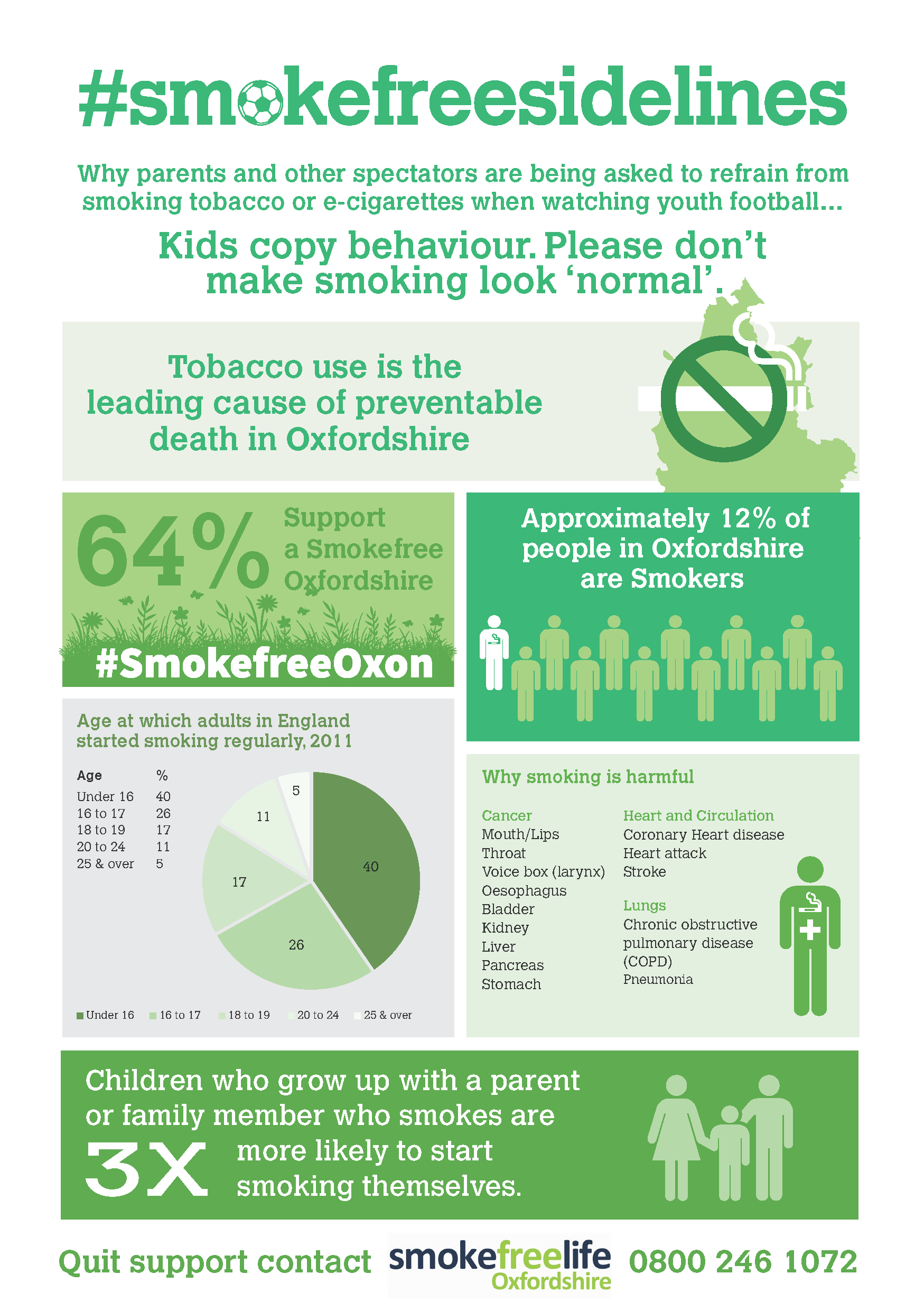 Oxfordshire Smokefree Sidelines Clubs
---